Clarinet Ensemble
Christmas medley (Clarinet Ensemble)
Christmas medley (Clarinet Ensemble)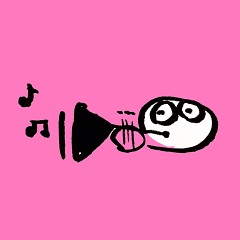 Information

Name

Christmas medley (Clarinet Ensemble)

Composer
Christmas Carol
Arranger
Toshiaki Takahashi
Price:
Category
Clarinet Ensemble
Instrumentation
Es clarinet, 5 B clarinets, alto clarinet, bass clarinet
Key
F-dur - C-dur - B-dur - G-dur - Es-dur
Movements

We wish you a Merry Christmas
Jingle Bells
O Christmas Tree
Hark The Herald Angels Sing
Silent Night, Holy Night

Difficulty
Extra Link
amazon.co.jp
amazon.co.jp
amazon.co.jp
amazon.co.jp
amazon.co.jp


---
クリスマスメドレー(クラリネットアンサンブル)
Christmas medley (Clarinet Ensemble)
クリスマス祝歌
編曲 髙橋利昭
Christmas Carol
Arrangement by Toshiaki Takahashi

【調子】
ヘ長調 ハ長調  変ロ長調 ト長調 変ホ長調 
Fdur Cdur Bdur Gdur Esdur
【演奏時間】約5分02秒 time. 5:02
【難易度】★★
【価格】2000円 (¥2.000‐)
【内容】

 著名なクリスマスキャロルをメドレーにしてクラリネットアンサンブルに編曲しました。
内容は、次の楽曲です

(1)おめでとうクリスマス
(イングランド西部地方で起源とされるキャロル)
We wish you a Merry Christmas(Fdur)
(England West Country)
(2)ジングルベル
(ジェームス・ロード・ピアポイント) 
Jingle Bells(Cdur・Bdur)
(James Lord Pierpont)
(3)もみの木
(ドイツ北部地方に古来から伝わる民謡) 
O Christmas Tree(Gdur)
(German northern part the folk song) 
(4)天には栄え
(フェリックス・メンデルスゾーン)
Hark The herald angels sing (Gdur)
(Felix Mendelssohn)
(5)きよしこの夜
(フランツ・クサーヴァー・グルーバー)
Silent Night, Holy Night.(Esdur)
(Franz Xaver Gruber)


楽しい皆さんのクリスマスコンサートやアンサンブルコンサートに演奏しませんか。
I made a medley of famous Christmas Carol and arranged them into a clarinet ensemble. The content is the following song
1. We wish you a Merry Christmas (Fdur) (England West Country)
2. Jingle Bells (Cdur・Bdur) (James Lord Pierpont)
3. O Christmas Tree (Gdur) (German northern part the folk song)
4. Hark The Herald Angels Sing (Gdur) (Felix Mendelssohn)
5. Silent Night, Holy Night. (Esdur) (Franz Xaver Gruber)
Why don't you perform at your fun Christmas concerts and ensemble concerts?
---
---
to page top